Easter is definitely a day in our house that we take time to remember that Christ died for our sins that we could have eternal life. God is the Chief Cornerstone and we don't ever want to forget that.
On a not-so-spiritual note, we also enjoy all the goodies of Easter too. :) Carson was much more involved this year now that he's a year older. Here are a few pics of our Easter morning. :)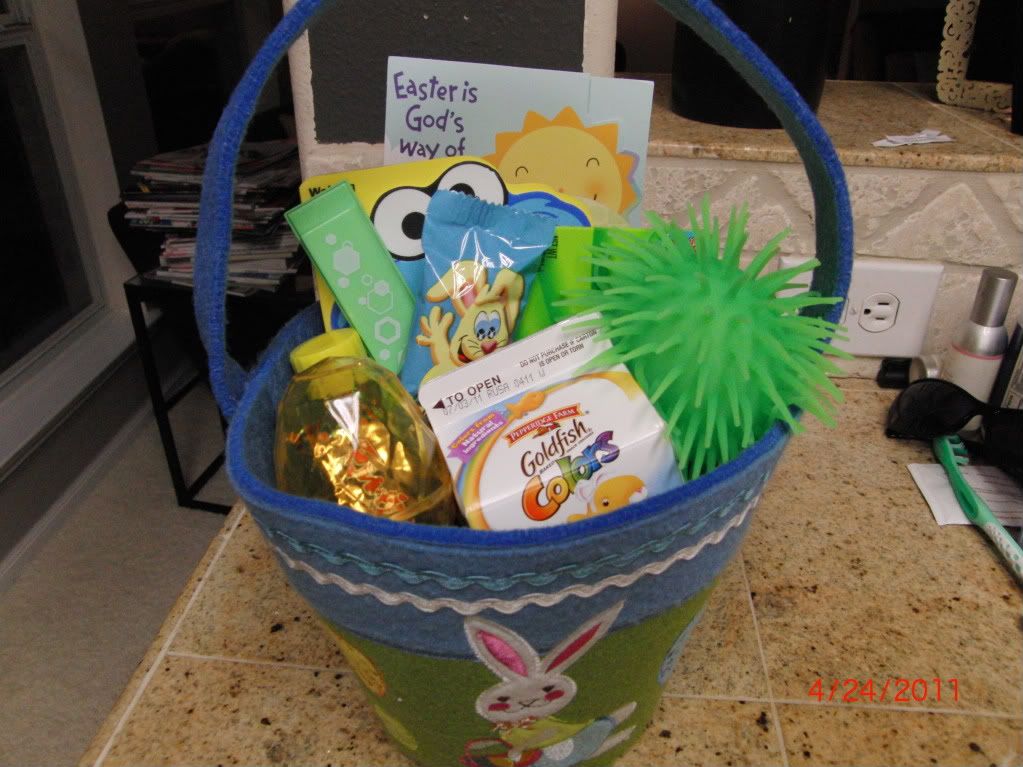 Easter basket complete with books, bubbles,
a couple of toys, some snacks and a little candy.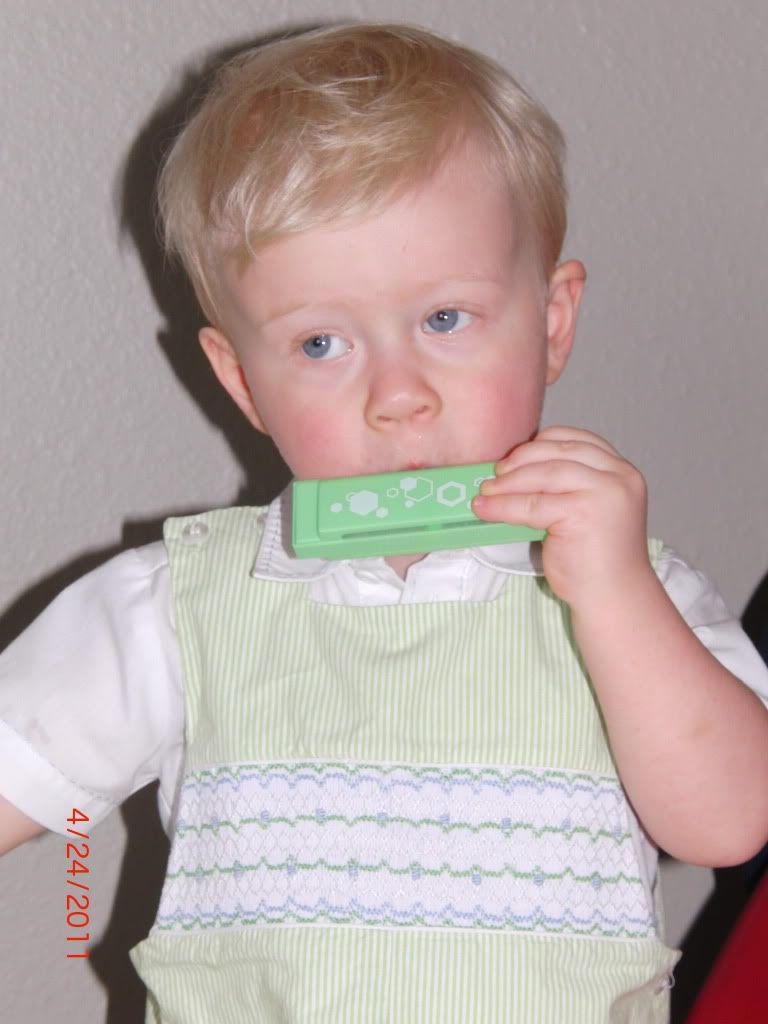 The harmonica from his basket was a huge hit :)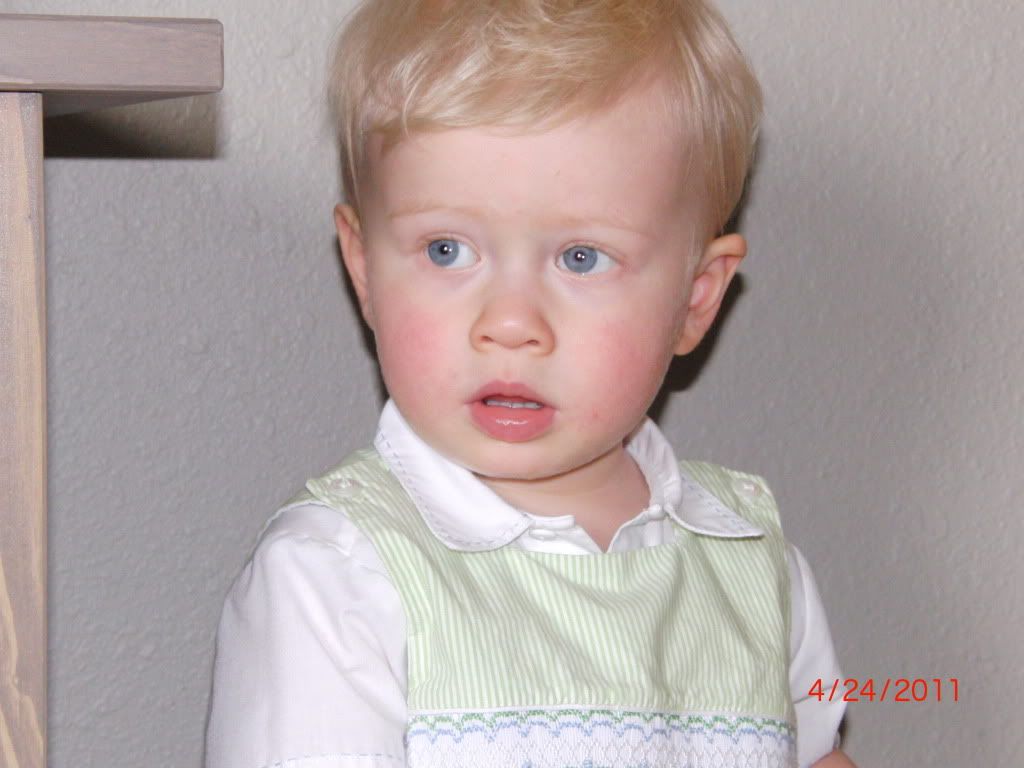 I love this handsome boy :)
We went to church and had a wonderful service. Afterwards, we headed over to Gram and Papa's for dinner and an Easter egg hunt. Aunt Coco also gave him a sweet Easter basket full of more books and lots of treats. I'll have to help him clean out all that candy, of course. I'll hopefully post a few pics of the egg hunt soon.