I've pretty much finished the front yard flower beds so here's a pic of the finished product. Unfortunately, some leaves have fallen on my newly laid mulch. It will also look much better once the plants mature over the summer. I really need to figure out what's going on with my zinnias. They aren't doing so well. :(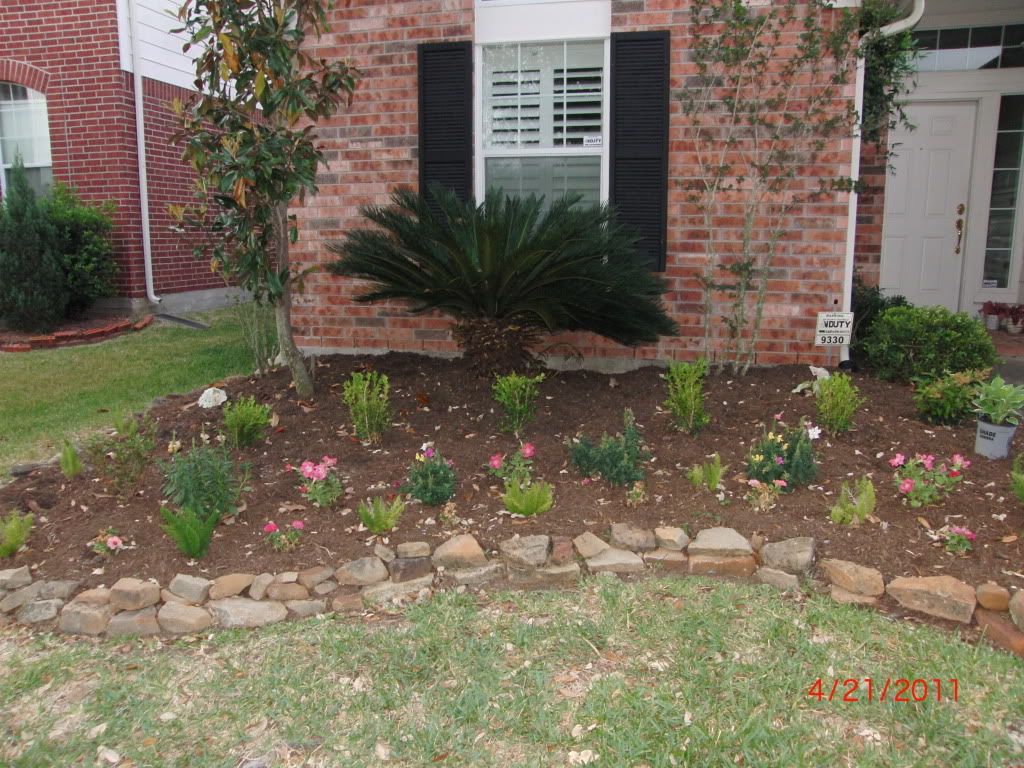 Not as pretty as I would like right now, (Notice the patchy grass?) but it's a work in progress.
I intend to have this in tip-top shape by the end of the summer :)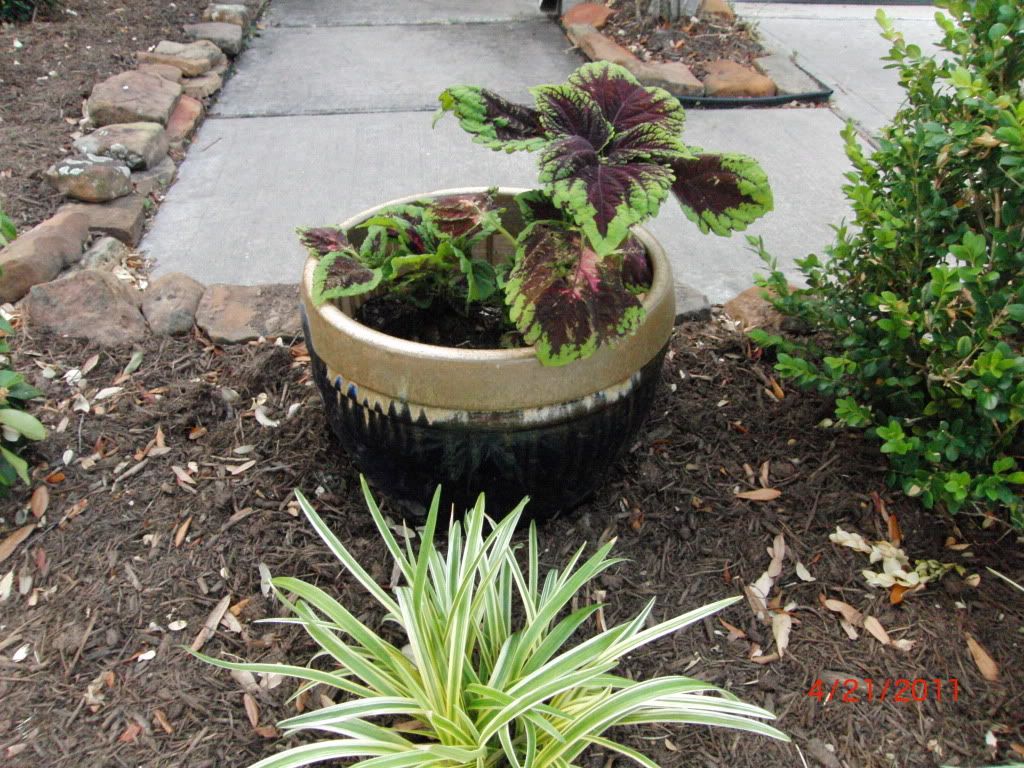 This is my favorite plant - A coleus which is technically an annual but i'll just bring the pot in during the winter when it goes dormant and put it out again next year. :)
Ok, so once I tackled the flower bed in the front yard, I felt it was only fair to give the back yard a little face lift too. I tore out the plants that didn't survive the freeze this winter and started sprucing things up. It's also amazing what a little mulch can do for the looks of the place.
You can't see the two coleus plants that well yet (they're on either side of the sago palm) but they'll be so pretty once they get a little bigger :)
The Wide Brim Hostas that I love!
Lastly, I decided to see if a Citronella plant would help cut down on the mosquitos that terrorize us each summer. I really love the container that I got for $12.99 at my local Marshall's.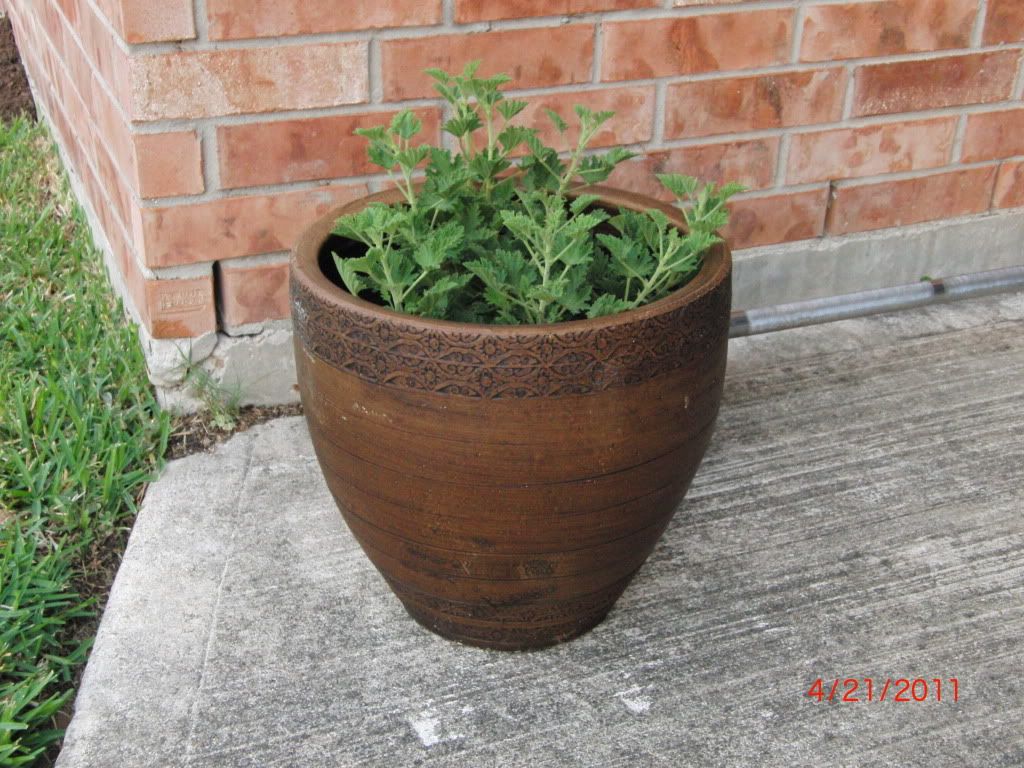 This plant has a lemon scent to it :)