So, I've finally decided I was fed up with the plants the previous homeowners had planted in our front flower bed. It's been very long overdue for a makeover and so it became my "big" Spring project. Many of the plants had died over the past few years and I didn't have a clue what they were so I didn't know where to even begin to try and keep them alive. So, here's the awful flower bed, well what's left of it anyway! (pre-weed pulling and all) It's a horrible sight except for the pretty snapdragons sitting there, waiting to be planted.
From left to right: (Notice the hideous weeds overtaking the left side...embarrassing)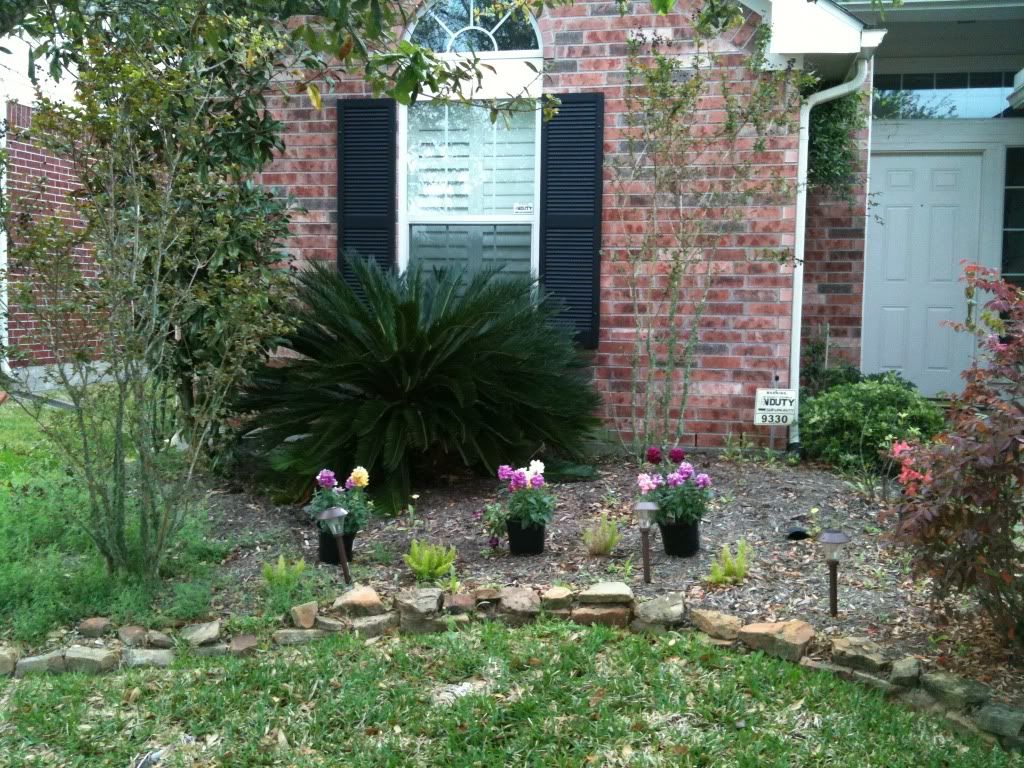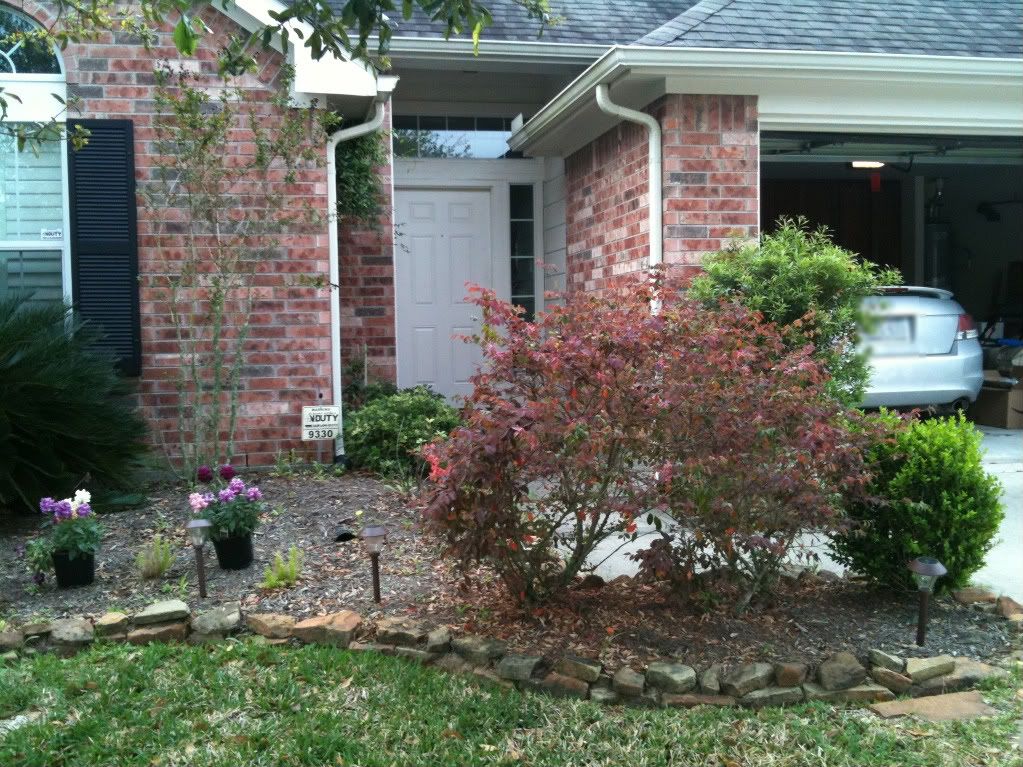 First phase of improvement.....so far, I have Japanese boxwoods in front of the sago palm and then some snapdragons (I love those!) and some foxtail ferns for texture. Oh, and there's an azalea plant over to the left next to the boxwoods.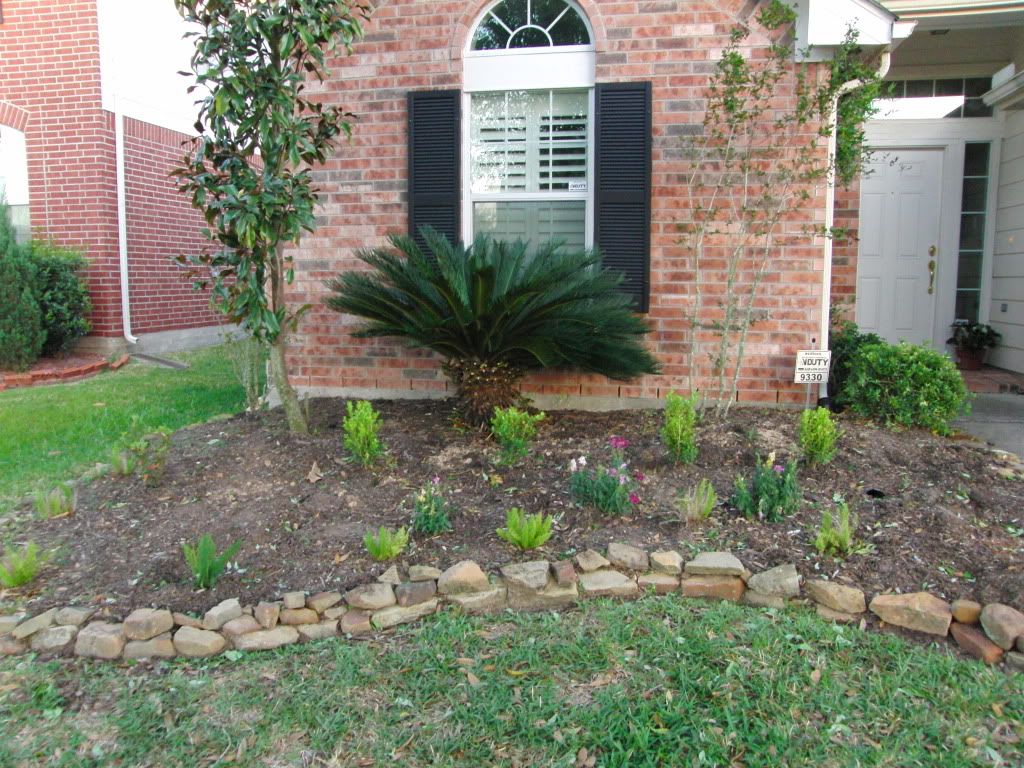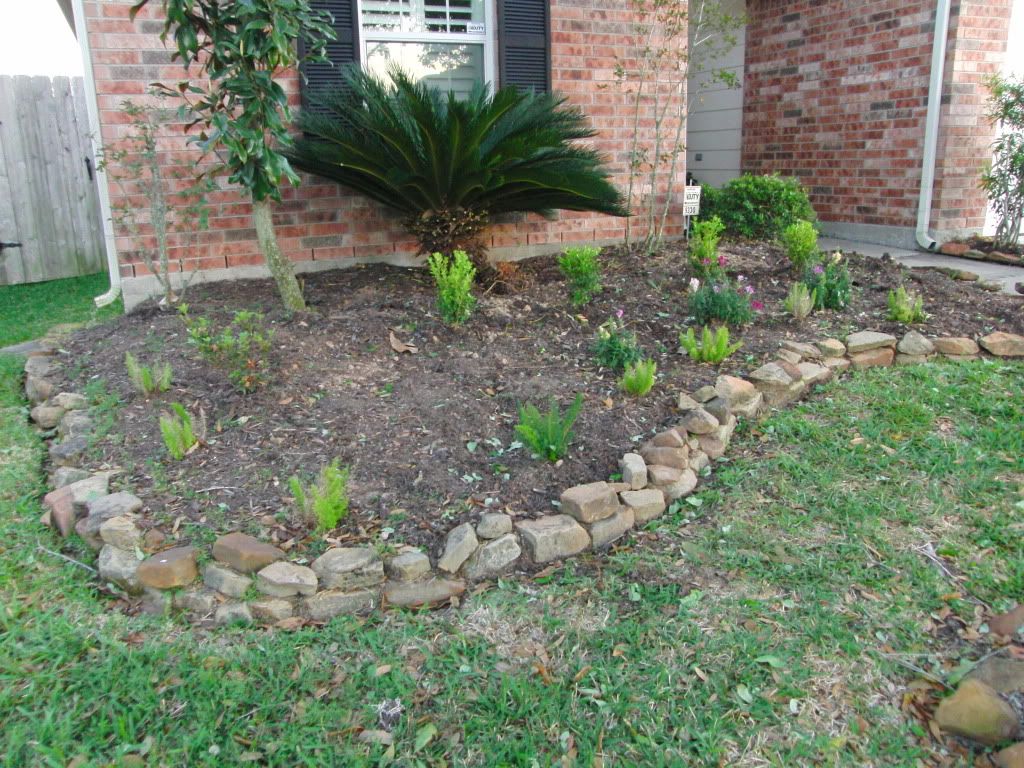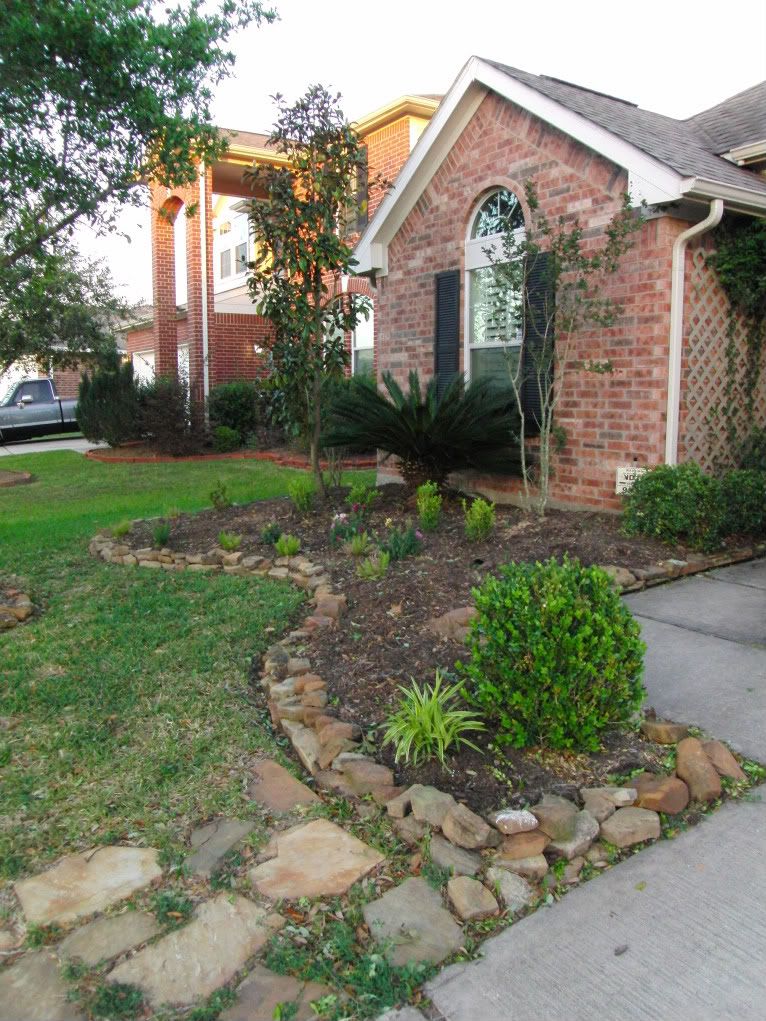 Making some progress......
The pretty blue ceramic container on the corner is my fav! It has a beautiful coleus plant in it :) I planted a caladium in the top left corner back by the magnolia stem. I also got some zinnias for next to nothing at Home Depot so we'll see if I can bring them to life. I'm not gonna expect much from them, haha.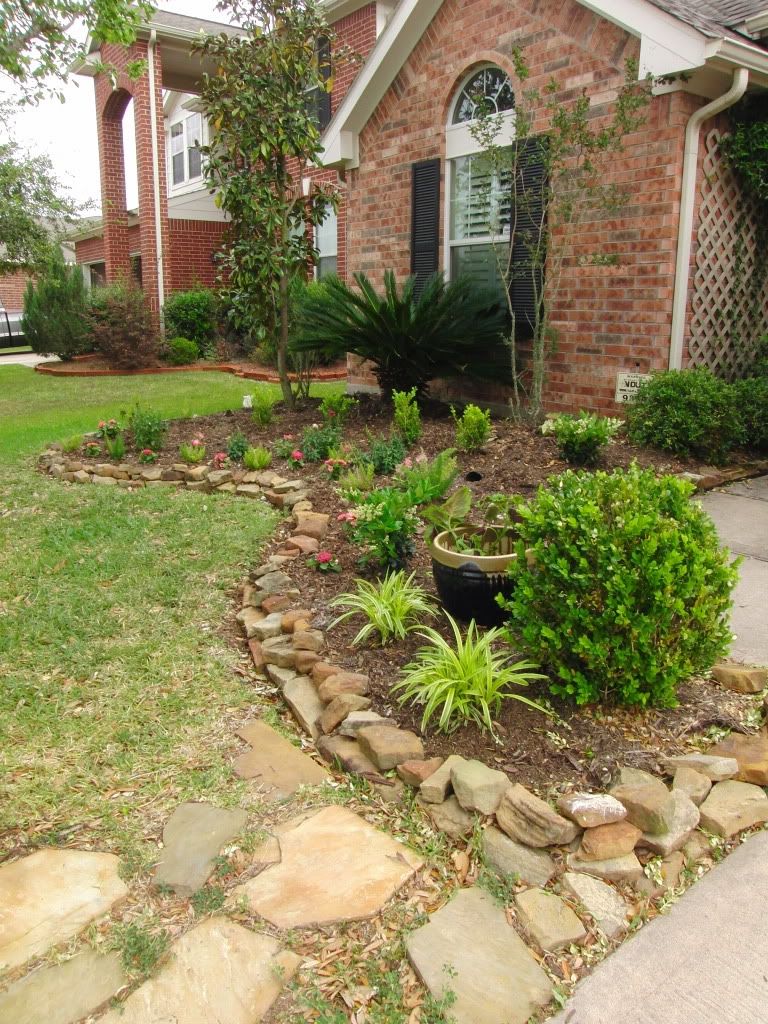 I still have a long way to go but it's slowly getting there.
I'll add more pics once the mulch is down and i've gotten the last few things planted.