I felt the need to post about our recent adventure of taking Carson on his first Aquarium visit. Let me start by saying, this was definitely not just a day for my little boy. I love aquariums! I'm mostly just partial to the penguins but the other species are interesting too.
We decided to invite Carson's great grandmother as well since she doesn't get a lot of time with him outside of church. She was more than thrilled to accompany us. :)
When we got there, the first thing Carson spotted was a very life-like shark hanging from the ceiling to which he exclaimed " Shark!!!" From that point on, most of the fish were just labeled sharks or fishies. We let him watch the penguins hop in and out of the water for a bit and also spent a few minutes watching the seals swim around. He wasn't quite sure how to respond to them being so close up. I think it took a bit for him to warm up to the idea of being able to touch the glass and still be "safe" from the sea creatures.
Last we made to the "tunnel"where you can walk through and see sharks and other fish swimming overhead and all around you. Here's a pic of our tunnel adventure.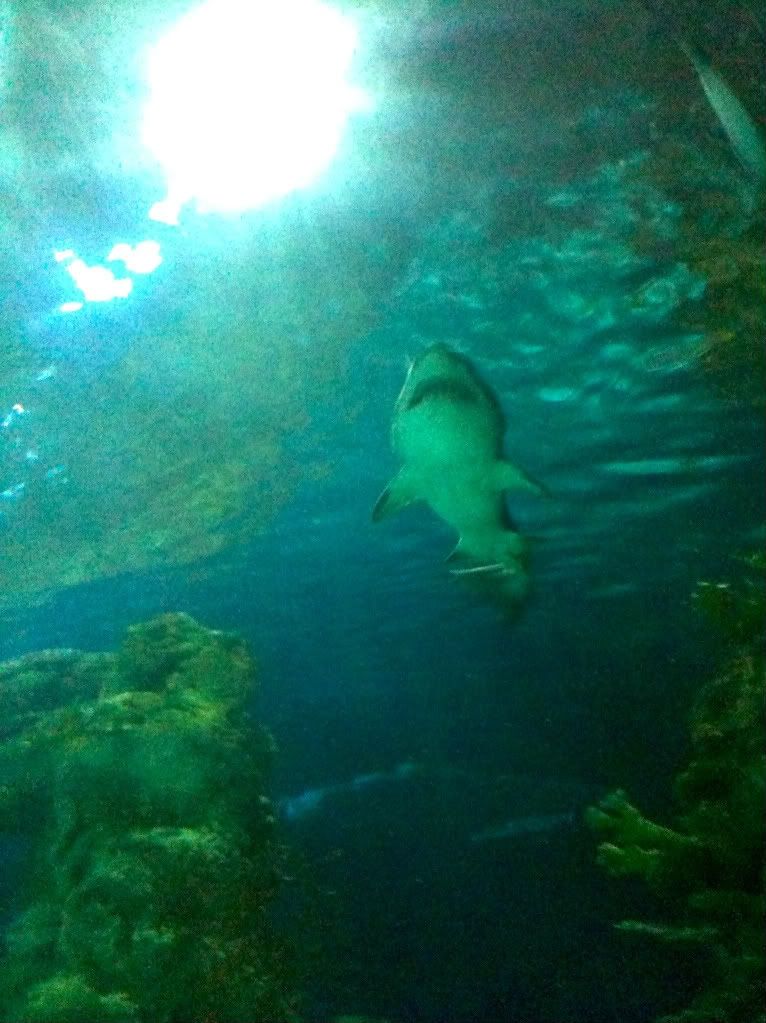 Down in the shark tunnel, there's also a "cage" for photo ops and needless to say, Carson was very happy to be in the cage and I managed to get a cute pic.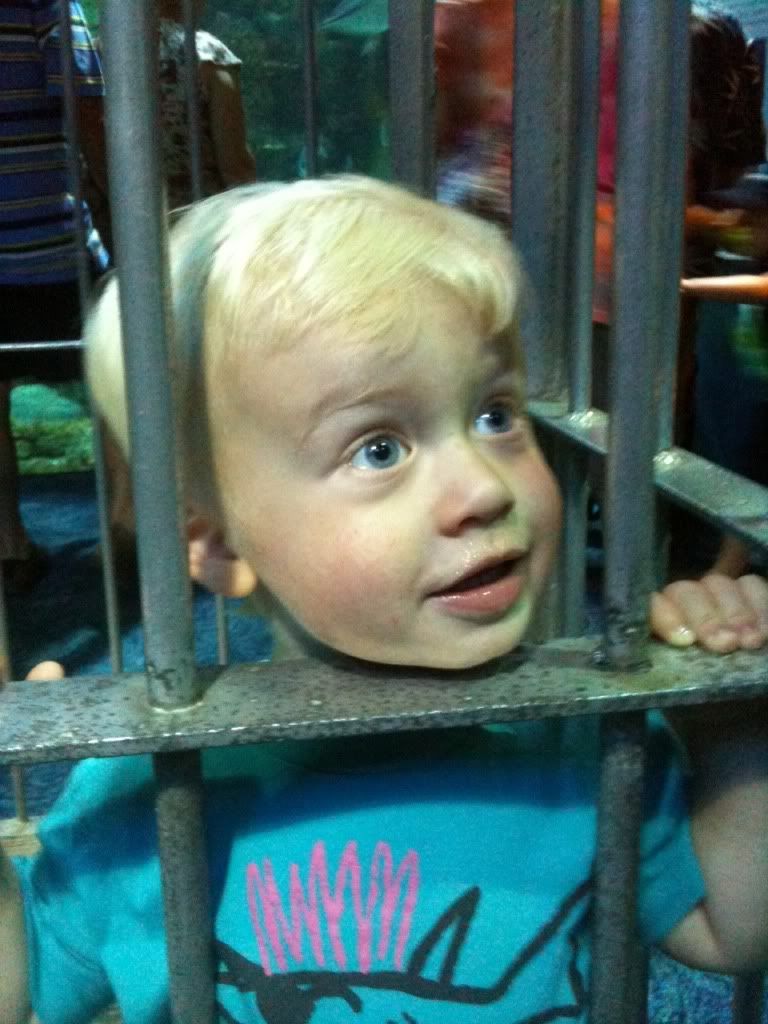 We had a blast and it wore him out so he took a nice, long nap which was secretly part of the plan too. Have a great week, everyone!