Over the weekend, we attended a birthday party for one of the many kiddos that were born very close to Carson. The birthday girl, Zoey, had quite the event! The party was at her grandparent's gorgeous home with a fabulous backyard which was just the right venue for a massive kid's play land. It was also very entertaining for the parents since we all got to sit out and eat great food and enjoy each other's company.
There was a Sesame Street bounce/playhouse, another regular swing set, a swing, and Carson's personal favorite......a Radio Flyer Rocking Horse just like this one.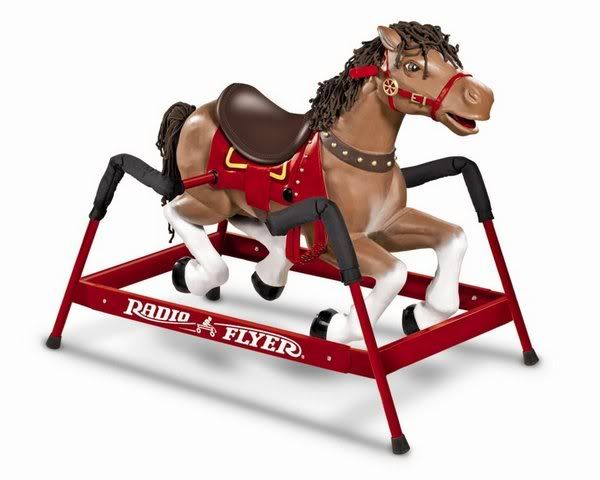 It also bounces. He was OBSESSED.
Needless to say, that will be on the wish list for Christmas.
Now, just to find a place in the house for it???? There's the biggest challenge.
Happy Wednesday, Everyone!