Yes, it's been just over a month since my little guy's birthday but I couldn't help but post a few more pictures of the occasion. Since the birthday party was on Saturday but his actual birthday was Sunday, we figured we would just make a weekend of the celebrations. It just seemed sad not to celebrate a little on the actual birthday. So, in true Texas style, we celebrated with BBQ. Not just any BBQ, though.
Rudy's Famous BBQ. Yep, delicious goodness, that's what that is.
Here are a few silly pics we took to remember the day by. We're silly but happy!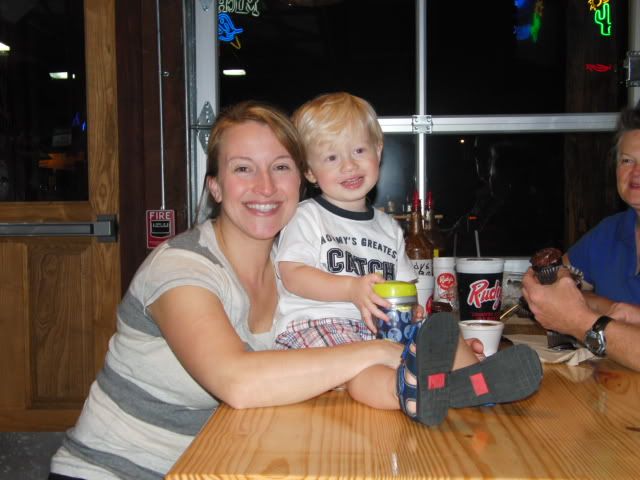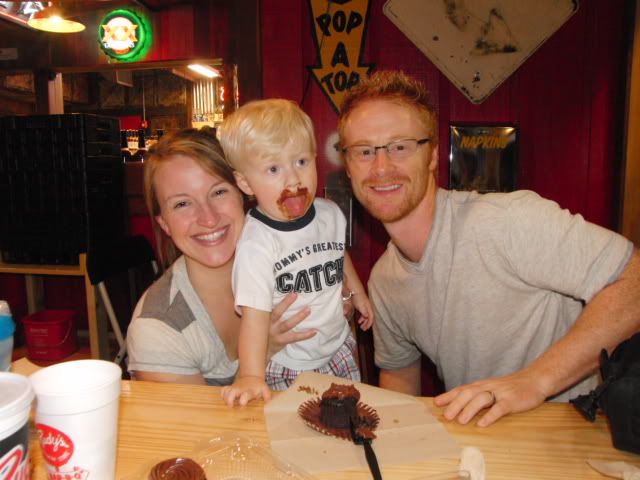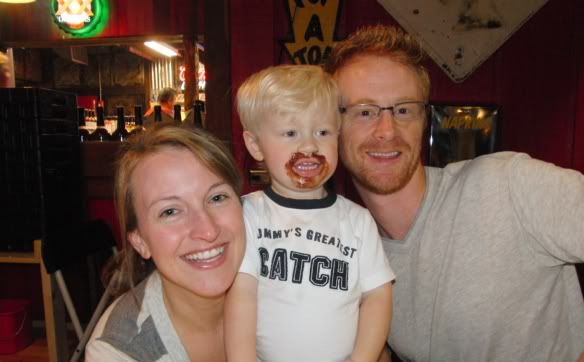 In case you can't read his shirt, it says "Mommy's Greatest Catch".
Yep, that's my boy. :)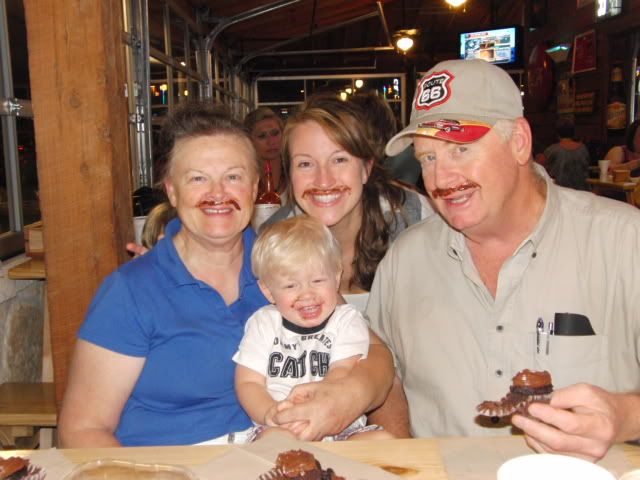 Chocolate Mustaches, Hehe. I'm sure the folks behind us thought we were a tad bit strange. Do I ever care?!? Nope, not.one.bit.
Happy Birthday, Sweet Carson! You are our little sunshine!