I am having camera issues (not very happy about it either) so I don't have the best pics to share of this refinishing but I'll share what I have from my phone and you can get the general idea.
I recently bought a "vintage" headboard from Craigslist and when I went to pick it up, I was thrilled to know that it came from her attic from when she bought the house. This may seem lame but it solidified the "vintage" part for me. I like to think it was stashed up there since the house was built (probably the 60's) and had been saved just for me.
The lady I bought it from had painted it Tiffany blue (as in, Tiffany & Co.) and although it looked adorable, I wanted to freshen it up for my guest room bed.
I saw this
post
at
www.howdoesshe.com
and got inspired to give the refinishing a whirl.
Here's a pic from when I first bought it: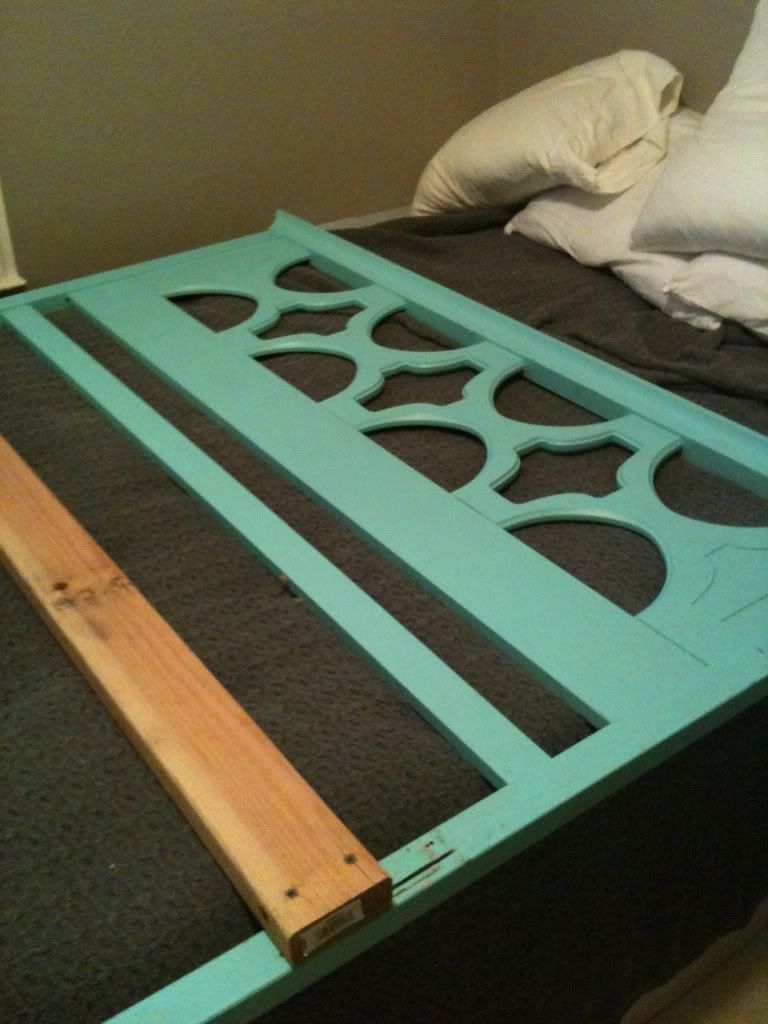 I'm in love with the design!
A couple of Saturdays ago, I started working on the first phase. I want the finished product to have a couple of different colors fading through so here's what I did: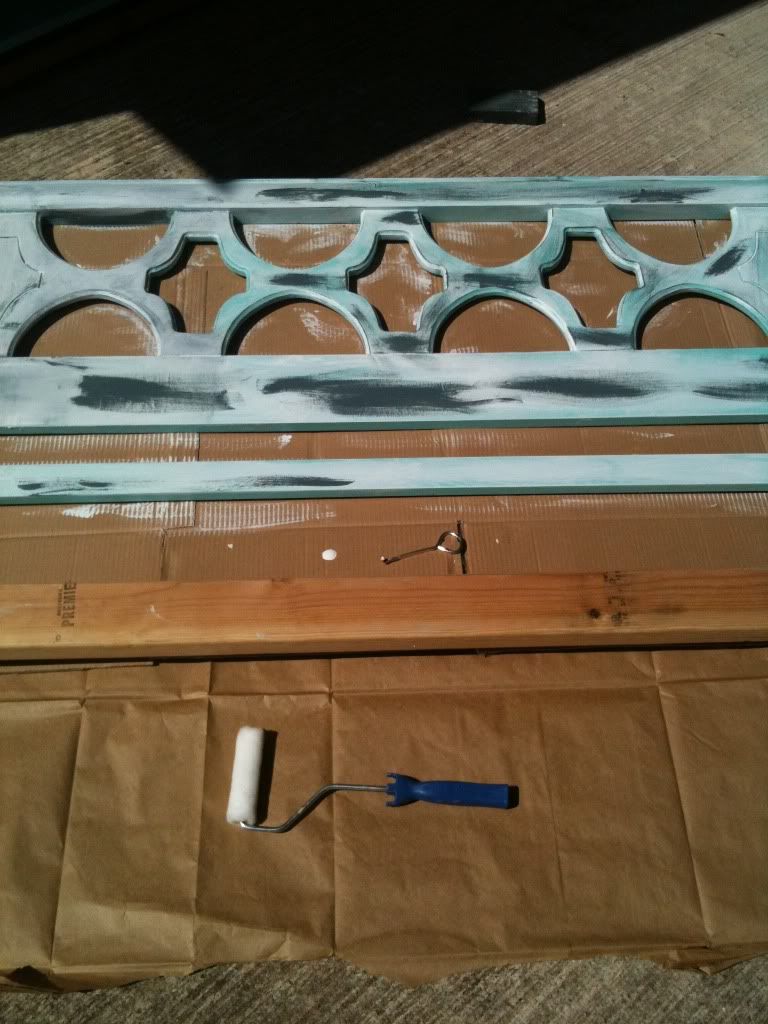 I used a darker navy/gray tone and just brushed it on in random places and also used a primer
(the white you are seeing)
I'm not finished with it as of yet, but here's the phase I'm at so far: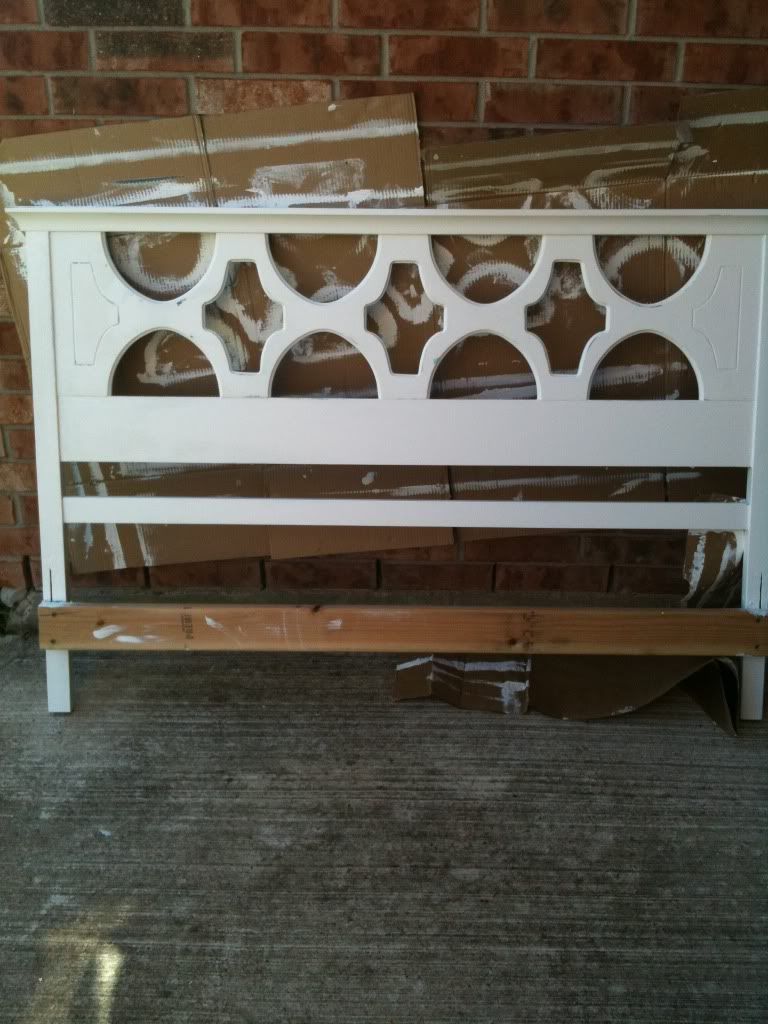 Being a novice at this and not thinking it through completely, I should have wiped/ragged it off once I put the white on and I would've been done.
Of course, I remembered reading about that technique AFTER the white paint had dried.
Now, I'm stuck sanding off the white to get the other two shades to bleed through for that aged/distressed look I'm wanting.
It's ok, I think it will end up looking marvelous once I'm finally done.
Up close, you can see that there's much more work to be done although, you can sort of see the sanding I've been doing. I'm hoping to finish this over the upcoming weekend and figure out how to get it mounted. That will be a challenge (and post) all of its own.