I can't believe it. I did this craft in, count them, 1,2,3,4 minutes. That might be an exaggeration even. I already had the paint out from touching up my guest headboard that I'm putting the finishing touches on (I'll post more about that soon) and I decided to freshen up this little knick knack I love. I regret that I didn't remember to take a pic before but again, this was a 4 minute craft. I took a small brush and simply dry-brushed the paint on and once it was almost dry, I wiped it off with a dry cloth. It turned out just as cute as I had hoped. Hubby was quite impressed with my craftiness.
I must say, I was a tiny bit proud too.
And alas, the finished product.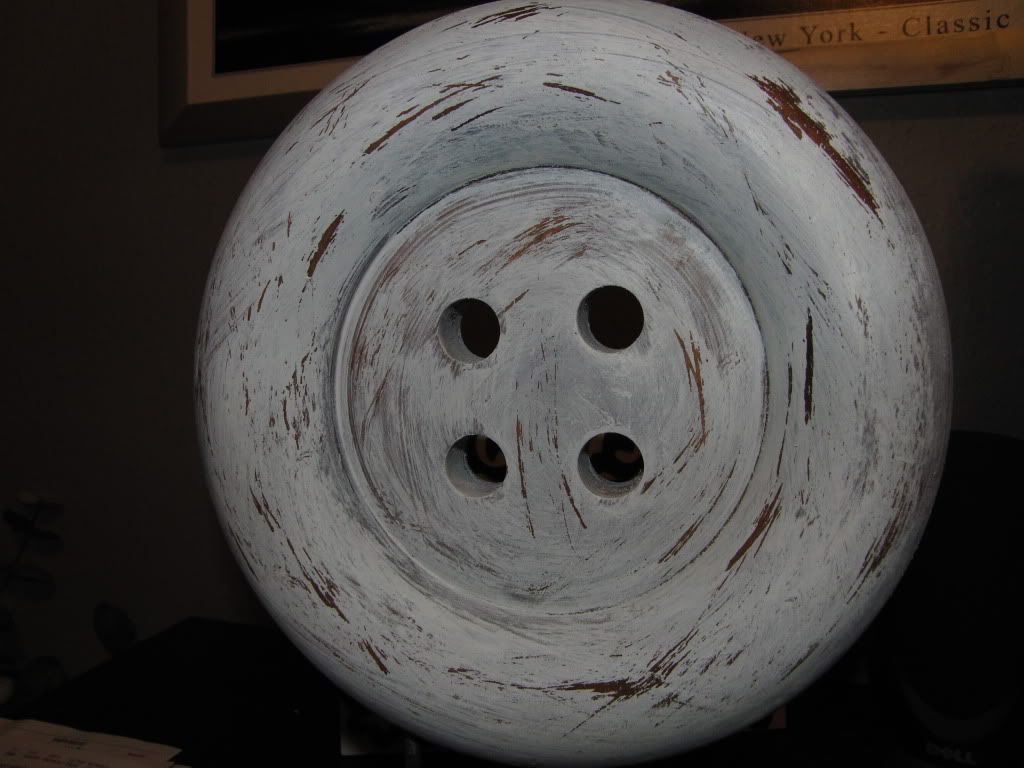 Happy Tuesday!