I finally got the pics uploaded of the guest room bed and a couple of other little updates. The room still isn't finished but it's definitely taking a step in the right direction! Yay for progress!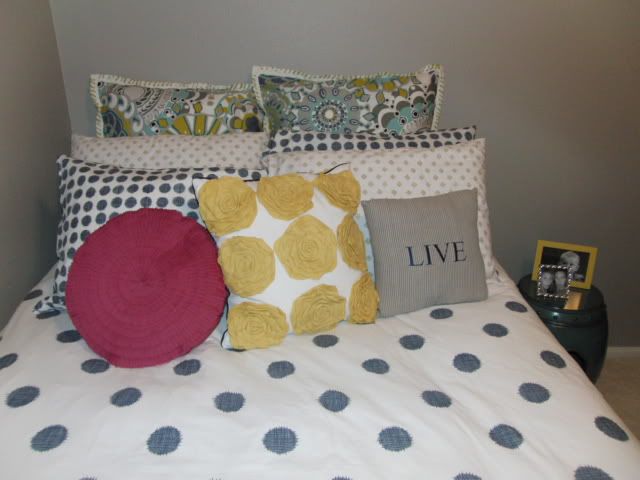 Proof that the room isn't finished is in the pic below. Notice that there's no headboard yet? That's the next project on the list :)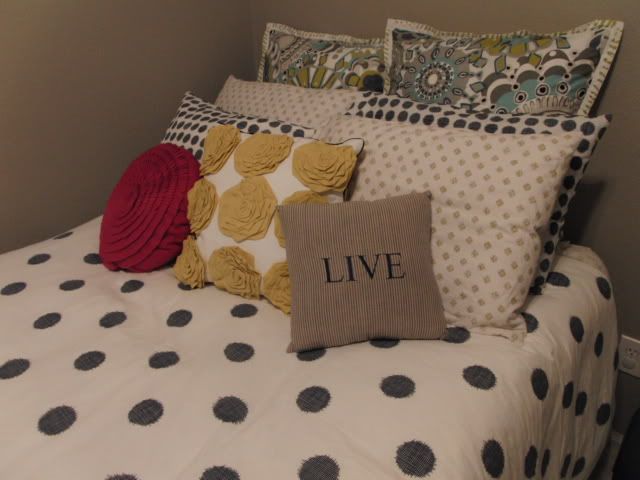 A few new frames and my favorite family photo to liven up the corner of the room.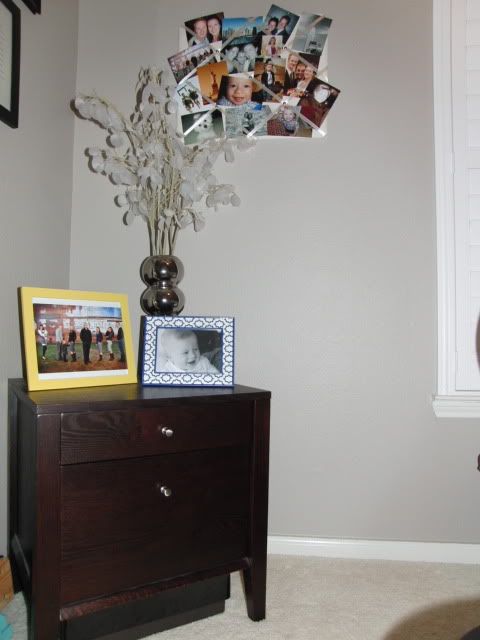 Happy Tuesday, Everyone!